Welcome to Pedro Carvalho Antiques and Art Books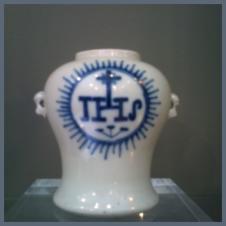 Welcome
PEDRO DE CARVALHO ANTIQUES AND ART BOOKS









Made with Xara
We are located in one of the most popular streets for antiques in Lisbon
.
Rua de S. Bento 374, 1200-822 Lisboa Portugal
We have a wide variety of items from the religious art, furniture, porcelain,
paintings, silverware, collectors' items and a good collection of art books.
We offer a select stock of rare Asian art books and reference works
about chinese export porcelaine,
We also have a good stock of books related with the Portuguese expansion overseas
to India, China and Japan.